Welcome to the IYK English Department!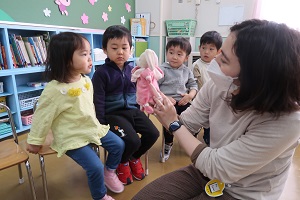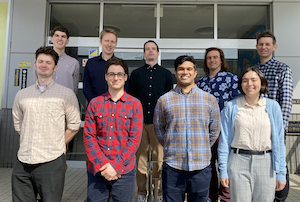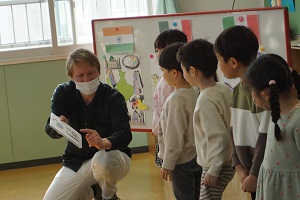 At IYK the children are surrounded with English every day. We have more than a few teachers and students from a variety of countries. The children learn English every day as they grow and play.

IYKにはたくさんの外国籍教員が常勤していて、お子さま達の周りにはいつも英語があり、色々な国の先生や友達がいます。 そして様々な英語活動が毎日行われています。
After a long period of studying teaching methodology, the Principal created the Total Immersion and Partial Immersion (standard) programs for each year level. Based on the idea that in the 21st century language ability is of paramount importance to all people, the Immersion program was developed to help create bilingual children. At International Yamanote Kindergarten there are 8 full-time native English speaking teachers. In an immersive English environment the children listen to, read, write and speak in English. In this environment, they develop very good pronunciation and communication skills.

インターナショナル山の手幼稚園では、21世紀を行き抜く日本人に身に付けなければいけない能力の一つは外国語(英語)の語学力であるという考えに基づき、イマージョンプログラムによるバイリンガル教育を行っています。幼稚園には外国籍教員が9名常勤しており、発見活動、クラス活動など様々な場面で外国籍教員とかかわり、英語を読む・聞く・話す・書く力、ネイティブに近い発音、そしてコミュニケーションスキルを身に付けていきます。 園長が長い間教授法研究と実践を重ねたイマージョンプログラムです。
Develop your listening early
英語を聞き取る耳は今つくる!
The phonetic sounds used in Japanese and English are very different. English uses a much wider range of sounds in speech than Japanese. The best and easiest time for a child to learn to hear the sounds used in a language is before they reach 5 years of age.

日本語と英語では、発せられる音の周波数に大きな違いがあります。英語で使われる周波数のほうが、日本語の周波数よりかなり広いのです。一番効率よく音感習得される5歳までに、英語の周波数帯に聴覚を慣れさせています。
Copying is learning!
まねることが習得につながる!
The children are surrounded with English at the kindergarten so that they learn the natural pronunciation of the language. While they are young their ability to hear and produce the correct sounds is still developing. With constant exposure they naturally learn proper pronunciation and intonation.

幼児期は言葉や発音の獲得に関して理屈なりに言葉の世界へ入っていくことができます。また、聴覚、発音器官も柔軟で耳で聴いたことをそのまま声に出すこともできるため、ネイティブ並みの発音を習得していきます。
Listening to speaking
インプットからアウトプット
With so many Native Speakers filling the air with English every day, the children are constantly listening to and absorbing English.This kind of exposure is important for LAD(Language Acquisition Development). From this the children naturally begin to speak in English. The intermediate and Senior children begin to write in English as well.

幼稚園にはたくさんの外国籍教員がおり、日常的に英語が飛び交っている状態です。その中でお子さま達は大量の「英語」をインプットしています。このインプットされた言語は言語習得装置(LAD)を通ってアウトプットされます。アウトプット状態になると、自然と英語を話したり、年中・長組では書く姿も見られるようになります。
Team Teaching
ティームティーチング
In both the Immersion classes and the semi Immersion English lessons, both a Japanese and a Native English speaker work together to teach as a team. In everyday class the English learned in lessons is used by the Japanese teachers as well to increase and encourage the use of English in a natural way with the children.

イマージョンクラスのEnglish 活動、そしてスタンダードのEnglish lessonはどちらも外国籍教員と日本人教師のティームティーチングで行われます。クラス活動やレッスンで取り上げられた英語の単語やフレーズは日本人教師も積極的に使うことによって、お子さま達はより自然な形で英語に触れることができます。
International Yamanote Kindergaten's English Teachers Objectives
インターナショナル山の手幼稚園の英語教育の方針
Principal: Koetsu Sugawara
園長 菅原 孝悦
1. Immersion Program based on LAD teaching theory.
2. Training while young to become bilingual.
3. Practicing not just studying.
4. Becoming friends with the teachers who provide effective lessons.
5. After graduation teaching and support for Primary school students.


1. LAD理論によるImmersion プログラムの実践
2. 音の柔軟な吸収期のバイリンガル教育
3. 「語学(ことば)は、習うより慣れろ」の取組み
4. レッスン効果をあげる外国籍教員との「生活とふれあい」
5. 小学校5年生までの学習援助の実践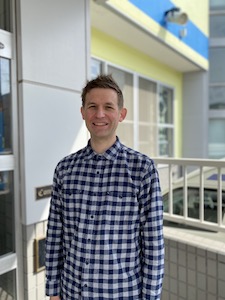 Mr. Chris - Head English teacher
Born in England, Chris studied Arts and Media at the University of the Creative Arts, Surry. After moving to Japan in 2006, Chris worked as an English teacher at English Conversation Schools in Tochigi, Tokyo and Chitose before joining IYK in 2009. Chris enjoys snowboarding and camping, as well as taking care of his young daughter.
Mr. Ian
Ian is both American and English, and has lived all over the world. He studied Japanese at the University of London: School of Oriental and African Studies and Hokkaido University of Education, and TEFL at St. Giles in London. He joined IYK in 2012. Ian enjoys spending time with his children, reading, building and fixing things, and fishing.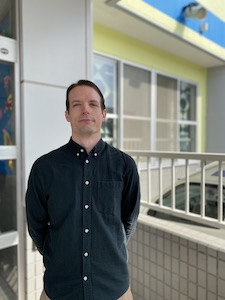 Mr. Shay
Shay is from the U.S. and has lived in Hokkaido since 2009. He lived in Kushiro before moving to Sapporo and started teaching at this kindergarten in 2013. Shay is the father of 3 children. He enjoys music and art and likes to incorporate those interests into his English lessons.
Mr. Johnny
Originally from New Zealand. Johnny majored in Asian Languages at Victoria University, Wellington. In 2009 Johnny moved to Japan and has taught at various Elementary and Junior High Schools around Hokkaido and joined IYK in 2014. Johnny enjoys music, going to the gym and spending time with his young family.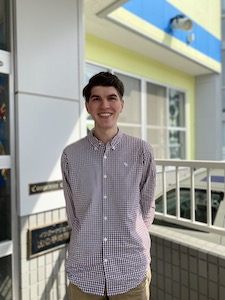 Mr. Ethan
Ethan is from the United States of America and moved to Sapporo from Fukuoka. In his free time he likes to go jogging and enjoys playing the violin.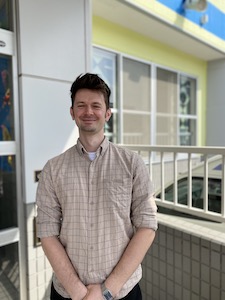 Mr. Jeff
Jeff majored in Anthropology at Sussex University, England, with a year abroad to study at Hokkaido University. Before joining IYK, he worked at a number of private schools in the Sapporo area. Jeff enjoys cycling, skateboarding and watching live music in his spare time.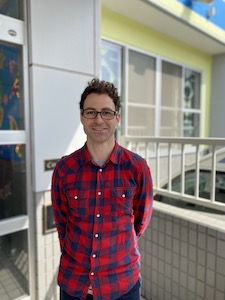 Mr. Oliver
Oliver is from Canada and has lived in Hokkaido since 2015. Before joining IYK he worked in several private English schools in Sapporo. He enjoys playing music, skiing, camping and spending time with his young children.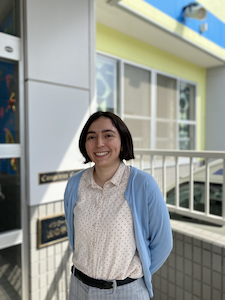 Ms. Carmen
Carmen is from the U.S. and came to Japan after graduating from Northwestern University where she studied Journalism and Japanese. Before joining IYK, she worked as an ALT at various elementary and middle schools in Hirosaki City, Aomori. In her free time she enjoys music and spending time outside.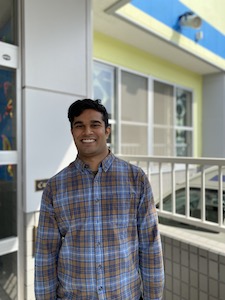 Mr. Tej
Originally from South Africa, Tej grew up in Southern California in the USA. He studied Geography and Environmental Studies and taught in public and private schools in California, South Korea and Japan. He lived in Tokyo for four years before joining IYK. He enjoys going hiking, snowboarding and skateboarding.